Providenciales, Turks and Caicos Islands, September 11th, 2019 – Invest Turks and Caicos (Invest TCI) is pleased to announce the Agency's participation in the City Nation Place Latin America and Caribbean Conference (CNP) and the 39th Annual America's Small Business Development Conference (SBDC).
The CNP conference took place September 2-3, in San Jose Costa Rica, perhaps one of the most successful nation brands in the region. The conference provided a high-level forum for government teams and place marketing organizations to explore successful strategies for tourism and economic development.
Delegates who attended the conference left the event with an improved understanding of how a collaborative approach to place branding can drive economic success – engaging civic pride, attracting talent, providing a more sustainable approach to tourism development, building international reputation, and attracting investment.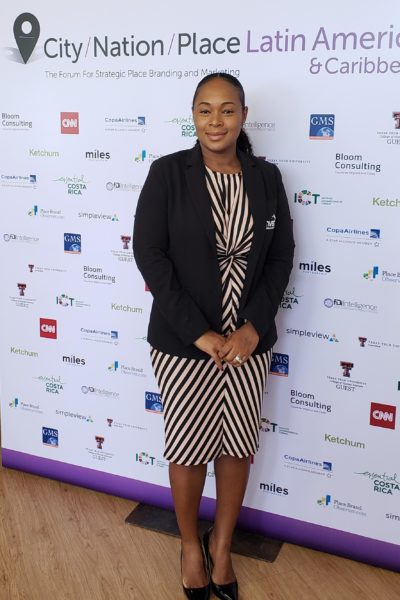 Attending on behalf of Invest TCI was Vice President of Marketing and Promotion, Trina Adams-Smith. Mrs. Adams-Smith commented, "CNP was indeed an educational and informative conference. There were many takeaways from this conference, what stood out were the sessions highlighting the need for collaborative place branding to drive economic success for a country. The private and public organizations in the Turks and Caicos Islands can benefit from this school of thought and improve on collaborating its international marketing efforts to build a successful country brand promoting the Turks and Caicos Islands as a prime destination whether for Tourism, Foreign Direct Investment or as a destination to live and work."
The Agency also participated in the 39th Annual America's SBDC Conference which took place September 3-6, 2019, in Long Beach, California, at the Long Beach Convention Center. The conference attracted 1,300+ SBDC professionals from all over the nation. Advisors, trainers and directors came together for professional development and networking.
The passion for small business could be seen in the 140+ workshops that overflowed into the hallways, and in the exhibit hall where attendees eagerly mingled with each other and the tradeshow exhibitors, seeking the latest information on products and services that can ensure the success of their small business clients. The theme of this year's conference was "Exchange & Experience."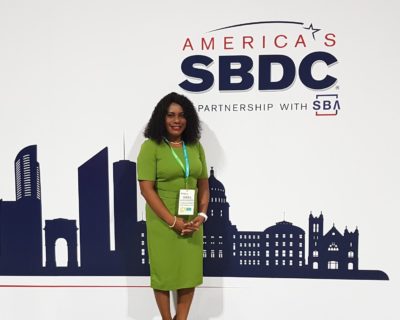 Attending on behalf of Invest TCI was Alexa Cooper Grant, Vice President of Small Medium Enterprise Development. Mrs. Cooper Grant commented, "This year marks the third year attending the America's SBDC Conference and each year the experience has been different. This year, not only was I exposed to the latest industry trends and best practices for small business development during the various breakout and networking sessions, but I was also able to complete a two-day intense Certification course in "Mastering Strategy" Strategic Management Performance System(SMPS) offered by LBL Strategies in conjunction with The George Washington University Center for Excellence in Public Leadership. This course was designed for SBDC professionals to develop strategic management competencies and utilizing various strategic tools to help clients succeed. In this hands-on, intensive program, participants had direct access to strategy management experts and forums for peer discussion as they earn a certification in strategy management from the University.
For updates on these conferences and other events, visit our website at www.investturksandcaicos.tc or our social media pages at @investtci.
End.
About Invest Turks and Caicos
Invest Turks and Caicos is the Islands' Investment Promotion Agency, responsible for enhancing the economy through the attraction, growth and retention of overseas investment; and supporting the growth of local businesses.
We provide a free and confidential service to overseas businesses looking to expand and will work with a company project team throughout the investment process, providing advice and support. This can include:
Information on the local business climate;
facilitating contact with relevant Government Departments throughout the investment process;
advice on Government incentives and concessions to investors;
introductions to local service providers/suppliers;
advice on work permits and permanent residency procedures;
ongoing support following set up.

We also work actively to support the growth of local businesses, including the management and delivery of the Micro Small and Medium Enterprise programme which provides concessions and reliefs to locally owned businesses.