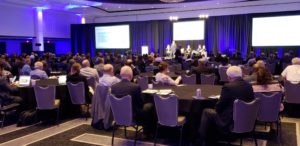 Providenciales, Turks and Caicos Islands, May 31st, 2019 – Invest Turks and Caicos (Invest TCI) is pleased to announce the Agency's participation in the Caribbean Hotel & Resort Investment Summit (CHRIS) held May 21st to 23rd at the Loews Miami Beach Hotel, Miami Florida.
The CHRIS conference is one of the Caribbean's most noteworthy hotel investment conferences, and this year was no exception. CHRIS features excellent networking opportunities and an extensive array of sessions and panel discussions led by hotel and hospitality industry experts.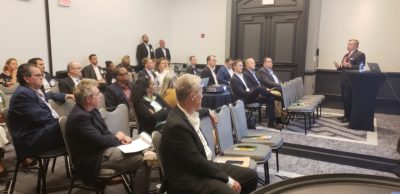 Invest TCI, a platinum sponsor of this year's event, hosted one of the conference sessions "Opportunities in the Turks and Caicos" which gave attendees an in depth look into the Turks and Caicos Islands highlighting investment opportunities in the islands.  The presentation made by Invest TCI's CEO, James Bursey, emphasized that while there are many reasons to invest in the Turks and Caicos, the sea and the people are amongst the top reasons why people fall in love with these islands and make the TCI their choice for business and pleasure.
Also attending the summit on behalf of Invest TCI were, Senior Vice President- Investor Services, Angela Musgrove and Vice President–Marketing and Promotion, Trina Adams-Smith.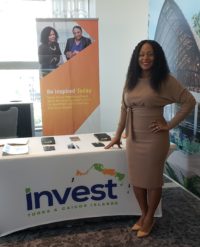 Mrs. Adams-Smith commented, "Invest TCI has attended CHRIS for the past four years and have built lasting relationships with industry colleagues and have generated several leads for the Agency. This year, the Turks and Caicos Islands received additional exposure as the Agency hosted its very own session focusing on investment opportunities in the Islands and presented a display area where interested participants could learn more about the opportunities in the islands.
For updates on CHRIS and other Invest TCI events, visit our website at www.investturksandcaicos.tc or our social media pages at @investtci.
End
About Invest Turks and Caicos
Invest Turks and Caicos is the Islands' Investment Promotion Agency, responsible for enhancing the economy through the attraction, growth and retention of overseas investment; and supporting the growth of local businesses.
We provide a free and confidential service to overseas businesses looking to expand and will work with a company project team throughout the investment process, providing advice and support. This can include:
Information on the local business climate;
facilitating contact with relevant Government Departments throughout the investment process;
advice on Government incentives and concessions to investors;
introductions to local service providers/suppliers;
advice on work permits and permanent residency procedures;
ongoing support following set up.

We also work actively to support the growth of local businesses, including the management and delivery of the Micro Small and Medium Enterprise programme which provides concessions and reliefs to locally owned businesses.