Providenciales, Turks and Caicos Islands, September 21st, 2023 – Invest Turks and Caicos proudly announces its participation in the USA-Caribbean Investment Forum, held on September 15-16, 2023, at the New York Marriott Marquis in New York City. This prestigious event, hosted by The Caribbean Association of Investment Promotion Agencies (CAIPA), brought together a diverse array of investors, entrepreneurs, and stakeholders united by a common goal: to explore and capitalize on the wealth of opportunities available within the Caribbean region.
Representing Invest Turks and Caicos at the event were CEO Angela Musgrove and Legal & Compliance Officer, Judith Campbell. Their presence exemplified Invest Turks and Caicos' commitment to facilitating investment and promoting the growth of the Turks & Caicos Islands.
A pivotal moment during the forum was the enlightening address delivered by the Hon. E. Jay Saunders, Deputy Premier and Minister of Finance, Investment & Trade of the Turks & Caicos Islands. Hon. Saunders passionately discussed the imperative need for the diaspora to invest and engage in business within their countries of origin, underlining the numerous benefits and potential that come with investing in the Caribbean. His insightful remarks were met with great enthusiasm and appreciation from the attendees.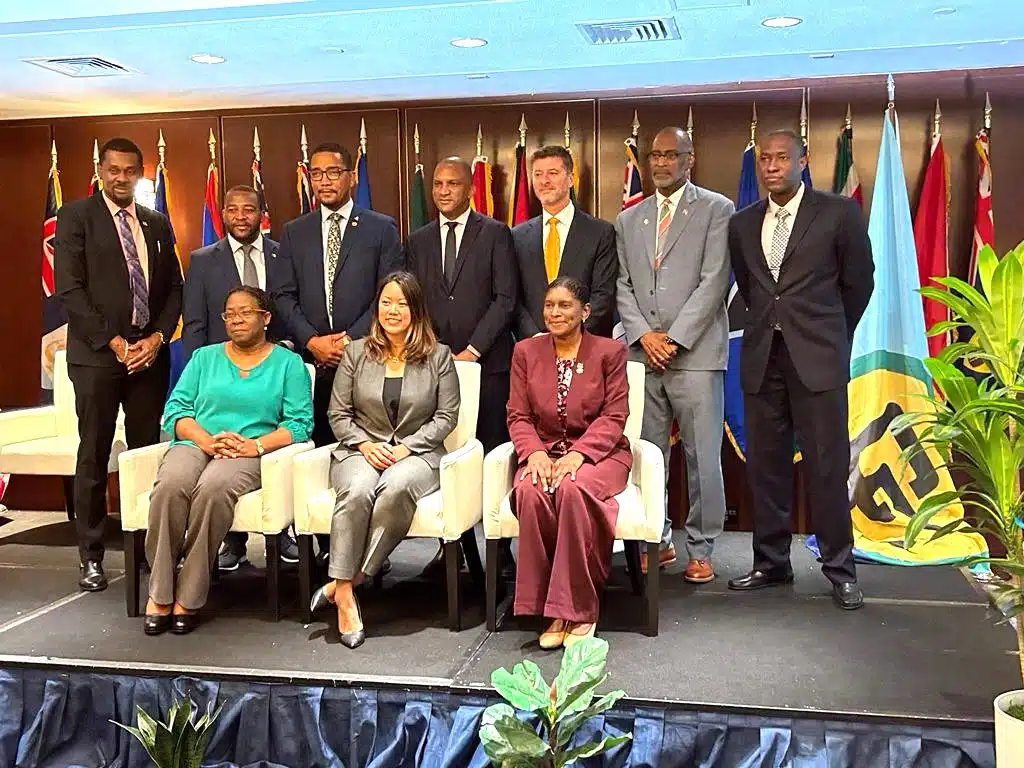 Commenting on their participation, CEO Angela Musgrove stated, "The USA-Caribbean Investment Forum has been an exceptional platform for Invest Turks and Caicos to showcase the exciting investment opportunities that our islands offer. It also provided an opportunity to discuss how we may increase partnerships and opportunities for the attraction of diaspora investments. We are committed to forging meaningful partnerships that drive sustainable development in the Caribbean region, and this event has been instrumental in advancing our mission."
Invest Turks and Caicos remains dedicated to promoting investment, economic development, and partnerships within the Turks & Caicos Islands. The participation in the USA-Caribbean Investment Forum 2023 marks another step towards achieving these goals and contributing to the sustained development of the Caribbean region.
For more information about Invest Turks and Caicos, please visit www.investturksandcaicos.tc
End.
About Invest Turks and Caicos
Invest Turks and Caicos is the Islands' Investment Promotion Agency, responsible for enhancing the economy through the attraction, growth and retention of overseas investment; and supporting the growth of local businesses.
We provide a free and confidential service to overseas businesses looking to expand and will work with a company project team throughout the investment process, providing advice and support. This can include:
Information on the local business climate;
facilitating contact with relevant Government Departments throughout the investment process;
advice on Government incentives and concessions to investors;
introductions to local service providers/suppliers;
advice on work permits and permanent residency procedures;
ongoing support following set up.
We also work actively to support local businesses' growth, including managing and delivering the Micro Small and Medium Enterprise programme, which provides concessions and relief to locally owned businesses.