Invest TCI is facilitating the development of the Financial services sector to build a diversified economy and ensure longevity for the next generation. It is crucial Turks and Caicos Islanders understand and embrace this emerging landscape and begin to take steps to ensure their inclusion. The first step is access to information and providing a better understanding of the sector. Invest TCI will be publishing a series of ten articles on the potential for financial services in the TCI to bring more light on this sector so that as we embark on this ambitious program to develop this industry and in turn the country, Turks & Caicos Islanders will be part of this.
The above is a quote that was taken from an article written in the Cayman Compass in 2018. It was the opinion of Andrew Morris, a law professor from Texas A&M University reflecting on the 'invisible giant' that is the Cayman Islands financial services sector and its huge economic impact on the country's development over the last 35 years. He goes on to further state "Both were about at the same level of development around 1970, and the big difference is that Cayman's financial industry took off and Turks' didn't, leaving it with tourism," he said.
Well it's now 2020. Our financial services industry still hasn't taken off, and we are still left with 'only' tourism (although, with all due respect to our sister BOTC, our tourism product is demonstrably superior to theirs!). Professor Morris's opinion shines a light on the harsh reality, why Cayman has so comprehensively outstripped TCI in financial services , and whether TCI should try to redress that imbalance.
With a very similar population size, and land mass, Cayman Islands are more advanced than TCI in many material aspects ranging from basic infrastructure, education, law enforcement and the efficiency of their public sector. They have in the last decade or so made significant efforts to strengthen their underdeveloped tourism sector, under the influence of Kenneth Dart, the US billionaire granted Cayman citizenship, who has taken on a personal agenda of transforming the islands' tourist brand. Although still far from the elite vacation brand that is Turks and Caicos, the effort is noteworthy. There is no doubt that Cayman has seen the success story that is TCI tourism and are now keen to emulate us. However, we must fearlessly do the same in reverse for TCI financial services. Recognize and study the success story that is Cayman financial services and begin to take serious measures to implement the same opportunities for success.
So, where do we start?
When Cayman initially began developing their FS sector those many years ago, they used the banking sector as their original building block. This led to an expansion of other financial services such as the trust and private client businesses, the capital markets business, and the growth of Cayman-based hedge funds. To draw a comparison we, in TCI have 6 banks (Domestic/International) in total, Cayman has 116. It is easy to see how this sector not only provides a huge source of government revenue but offers the ability to fund schools, to fund education, to fund entrepreneurship, to fund neighbourhood building, to fund road infrastructure etc.
However, this is a different era from the 1970's-90's and technology is going to play a huge role in redefining financial services transactions. Financial Services transactions are not constrained by geography anymore and can be provided from anywhere in the world. That is a window of opportunity for us. Additionally, we are better known worldwide than we have ever been, thanks to our enviable tourism brand. We can use this competitive advantage to build a solid sector in which persons visiting can also benefit from our financial services. However, building the right skill set will be critical and before we can be experts in this field, we must learn from those who are. It is inevitable that highly skilled persons must be brought in to kickstart this growth, however this must be done solely with the disciplined goal to build, teach and offer succession planning for TC Islanders, so that we can acquire the necessary skills to work in and eventually to own our own financial services businesses. This will take time and the more proactive we are, the sooner we will reap the benefits.
How do you measure a successful industry?
Financial services add value to the country through intellect. The sector offers intangible resources to enable a more sophisticated and innovative society. It is not something as physical and tangible as tourism, where tourists arrive by airplane, eat in restaurants and stay in hotels. If you look at the construction industry, you physically see something being built. Financial Services are not that visible, they have an indirect presence but strong effect on society, and through understanding this, one can grasp the magnitude and potential of TCI developing this sector. Additionally, Financial Services have the added benefit of offering relevance on a global scale, the scope of services can expand beyond TCI, providing valuable services to persons outside the country – investment funds and asset management, to name a few. The existence of this industry in TCI will raise our exposure and expectations. This is precisely why we must start learning about this industry and begin doing our research as of now. If we do, we will benefit hugely. Drawing reference to Cayman, 62% of persons employed in their financial industry are Caymanians. Surprisingly Caymanians only make up 47% of the entire labour force, a similar number to TCI. Yet nearly half of Cayman government revenue comes from FS contributions. For TCI any forward progress in the growth of the Financial Services industry will lead to substantial results. By coupling the desire to advance our nation along with action such as informing school kids about the opportunity to be a part of this highly skilled sector, the result can be transformative for our TCI.
Conclusion
In this new world, the old saying remains relevant: "It is not the strongest of the species that survives, nor the most intelligent, but rather the one most adaptable to change." If we want to survive as a nation, the time to adapt is now.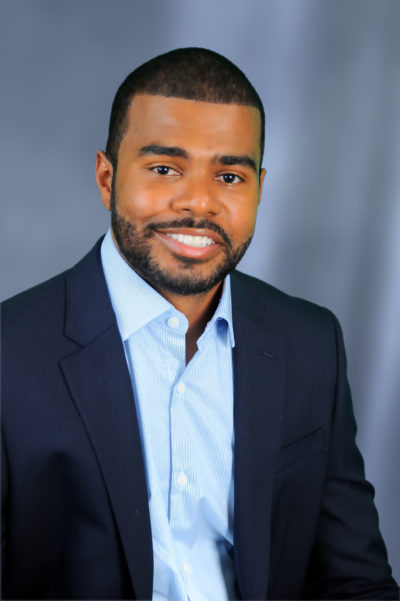 Benjamin Durham
Invest TCI Business Analyst
Benjamin is a Turks & Caicos Islander who has recently returned home after studying and working in London for the past 11 years. He holds an undergraduate degree in Economics and an LLM in financial law. He is currently employed by Invest TCI as its Business Analyst, and to also assist in promoting and marketing the TCI financial services industry.