Invest TCI is facilitating the development of the Financial services sector to build a diversified economy and ensure longevity for the next generation. It is crucial Turks and Caicos Islanders understand and embrace this emerging landscape and begin to take steps to ensure their inclusion. The first step is access to information and providing a better understanding of the sector. Invest TCI will be publishing a series of ten articles on the potential for financial services in the TCI to bring more light on this sector so that as we embark on this ambitious program to develop this industry and in turn the country, Turks & Caicos Islanders will be part of this.
Over the last three articles, we have introduced the prospect of financial services as a strong #2 for the TCI economy, and identified the sector's ability to offer another aspect to our national economy. The success of the sector in the Cayman Islands gives us a target to work towards (and, maybe, one day to exceed?) I am often asked what does the general public stand to gain by growing the Financial Services sector? Alongside the contribution that the success of the sector makes to the overall economy, a critical objective is that TC islanders see FS as a future career opportunity, and an industry they should consider investing into, as opposed to an abstract sector they view exclusively from the outside. To prevent the latter, we need to address financial education, and to encourage financial literacy. Financial education is a broad term that encompasses several parts, however by offering financial education within our society from an early stage, the development of our FS sector is much more likely to succeed, and to succeed with TC islanders involved as leaders, owners and employees. Financial Services is a sector that everyone can utilise to advance every aspect of their daily lives. So, what exactly is financial education? The answer lies in its definition. The OECD defines it as follows: "the process by which financial consumers improve their understanding of financial products, concepts and risks and, through information, instruction and/or objective advice, develop the skills and confidence to become more aware of financial risks and opportunities, to make informed choices, and know where to go for help, and take other effective actions to improve their financial well-being".
Immediately, from this encapsulating definition, we can recognize how crucial it is to have this understanding for the economic wellbeing of our nation. Whether you are in the FS sector or not, modern life revolves around financial consumption and a "financial consumer" means every single working individual. Therefore, the successful growth of the FS sector hinges on the implementation of teaching and promoting financial education to residents of the TCI. Financial education in the context of the TCI and its FS sector specifically means:
· persons understanding the functions of the businesses that exist within the sector and the required skills needed to be a part of it
· distribution of content to provide information about the products and services the various financial institutions offer
· advice to develop their own financial health and well-being
· Providing schemes, programs and initiatives to stimulate interest for the next generation to learn about the career prospects that will be available.
A daunting task? Perhaps, however as with most aspects of the financial services sector and the desire to grow it, the TCI does not have to be pioneering or original in its methodology but more so proactive, responsible and resilient. From an education standpoint, we should refer to countries that have already built a successful financial services sector and emulate what they have instituted to ensure financial education for residents is included within our overall vision for a successful FS sector. The beauty in referencing other jurisdictions is that it offers hindsight, which enables the ability to avoid previous errors made but also tailor any practices to fit the specific gaps within the TCI society.
How can we implement financial education?
When assessing how to tackle the notion of improving financial education in our society the most crucial finding is that it requires a committed, collaborative effort from those who have a direct role to play in TCI financial services and its regulation, its operations, its growth as well as the financial success of the sector. It is not the sole responsibility of the public sector or the private sector. As is the case now with the determined drive to grow the industry, the educational aspect will be collectively driven through the skills, facilities, funding, expertise and willpower of both private and government entities working together as a team. The first example we can use as a reference can be found in Bermuda. They have implemented public courses for its residents to improve their financial literacy. It is headed up by a collaborative partnership with the Chartered Financial Analysts of Bermuda (private) and the Bermuda College (public). The course is through the Colleges' division of Professional and Career Education. (PACE). Its objective is clear and concise. To educate and empower members of the public on how to create healthy spending and saving habits. It is offered weekly and is a total of four courses offered to adults focusing on key topics such as: ""Budgeting and Saving"; "Income, Expenses and Debt" and "Planning for Your Retirement". There is no prerequisite to register other than a genuine interest to learn and continuously improve oneself. The most amazing aspect of this, is that the entire series is offered to the public for $80. A minute fee for information that will have positive implications on the financial choices that one can make for their self and family in the future. A second example that can be referenced and adopted can be found in the Cayman Islands geared towards young people preparing to leave high school. The Cayman Islands Monetary Authority (the equivalent of our FSC) has developed a financial education program with an objective to provide students with a pathway into the financial services industry, resulting in job-ready and engaged young professionals. Building a bridge between engaging eligible students, firms and professionals in the industry is what contributes to the country's continued and sustained success in financial services. Outside of this, it also has a country wide initiative in which it provides vital messages through public marketing to assist consumers in making informed decisions when conducting financial business in the country. Lastly, there is BVI which through its FS promotional body, BVI Finance, recently held its Financial Services Week in November of 2019 to commemorate the 35th Anniversary of the passing of the 1984 International Business Company Act, which was a key moment in the establishment of its FS sector. A week that involved career expos, social events and educational discussions, it brings together the entire country and reiterates the significance of FS to the functioning of BVI. Certainly, goals we can strive towards over time, more importantly these initiatives can be adopted and tailored uniquely to the TCI to fulfil the sector's corporate social responsibility but also ensure longevity of the FS sector and our economy for the next 25-30 years.
Conclusion
A well-rounded FS sector requires establishing a framework that will be instituted to grow the financial knowledge, information, and career opportunities available in the TCI. This not only safeguards a prosperous financial services sector but a prosperous society as a result of improved financial literacy and good financial habits. As we seek to attract international firms, expertise and personnel worldwide to live and work in TCI to grow the sector, we must also take on the responsibility to ensure that this comes with an agreement and accountability to improve our country's financial literacy. Achieving success requires being patient with the learning process. The same applies to our financial services sector, however by establishing it as an initial priority, financial education for TCI residents will not be viewed as an afterthought or a reactive task but more so as a corresponding duty that will reap huge rewards in years to come.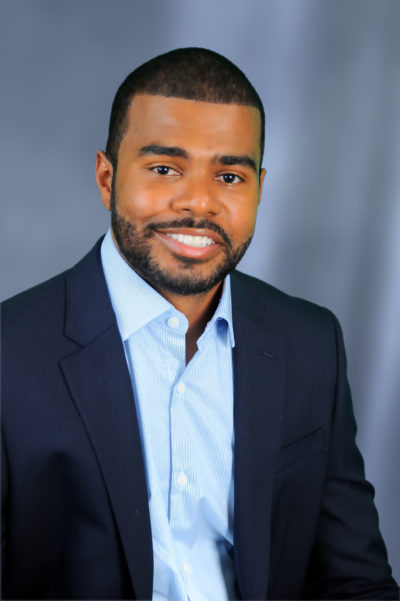 Benjamin Durham
Invest TCI Business Analyst
Benjamin is a Turks & Caicos Islander who has recently returned home after studying and working in London for the past 11 years. He holds an undergraduate degree in Economics and an LLM in financial law. He is currently employed by Invest TCI as its Business Analyst, and to also assist in promoting and marketing the TCI financial services industry.