Invest TCI is facilitating the development of the Financial services sector to build a diversified economy and ensure employment opportunities for the next generation. It is crucial Turks and Caicos Islanders understand and embrace this emerging landscape and begin to take steps to ensure their inclusion. The first step is access to information and having a better understanding of the sector. This is the sixth article published by Invest TCI discussing the potential for financial services in the TCI. As we embark on this ambitious program to develop the Financial Services industry and in turn the country, Turks & Caicos Islanders need to be able to understand and access opportunities in the FS sector.
Whether its Air Drake on the runway, DJ Khaled on Instagram live or Stephen Curry vacationing with his family, TCI represents the modern-day getaway for the wealthy. There are also a lot of wealthy persons who enjoy TCI as their preferred vacation spot, people who are more reserved and subtle with their visits (the fleet of jets at the FBO serves as evidence). The point is the demographic of high net worth individuals we cater to is wide ranging, consistent and diverse. What is just as important (if not more so) than leisure to high or ultra-high net worth (HNW or UHNW) individuals is the management and protection of one's wealth. That is where TCI has an opportunity to expand the Financial Services (FS) sector.
In this series, we established how we can use our unique advantage as an IFC (International Financial Center), to kickstart our FS sector and the last article assessed which FS business rightly aligns with our TCI brand. The family office complements the niche, boutique 5* brand that is TCI. This article will examine what exactly a family office is and how TCI can build a successful IFC around family offices and the benefits derived as a result.
What is a Family Office?
A family office is a private advisory firm set up by HNW or UHNW individuals to manage their investment portfolios and generally cater to their financial and legal needs on a day-to-day basis.
The concept of family offices emerged from the private wealth management divisions of banks, gradually increasing in importance over the last twenty years due a rise in global private wealth and very specific individual financial needs. This growth in the creation of Family Offices has been driven by wealth created from the spectacular fortunes made by technology , pharmaceuticals, oil & gas , sports & entertainment and knowledge entrepreneurs. Wealth is no longer concentrated in just North America and Europe, due to globalization a high proportion of wealthy individuals have emerged from Africa, Asia and the Middle East, which are set to grow further. A report from the Economist approximates an astonishing $9 trillion worldwide is held privately by UHNWI's. While not all of this sits in family offices, individuals in possession of this sort of wealth often justifiably feel as though they require a dedicated team to manage their financial affairs. In regions such as the Middle East and Asia, which are the biggest drivers of new family offices, it is even seen as fashionable for the newly wealthy to employ highly skilled advisors to manage their fortunes. Overall, it is estimated that family offices have increased globally from 1,000 in 2008 to over 10,000 in 2018 with an astounding $26 trillion of wealth set to transfer from this present generation to the next (Millennials and Gen Z).
This increase is likely to continue as more wealthy individuals seek to retain control, visibility, better protect and grow their affluence. Additionally, Co-Vid 19 has completely shifted the outlook of everyday lives for most persons around the world, including many UHNW and HNW. In a time of revaluation and adjustment, UHNW are looking for opportunity and change and this sense of awareness is resulting in many UHNW individuals to moving away from traditional wealth management firms and private banks, towards their own family office. This will have huge implications and benefits for the TCI as we embark on our journey to become a reputable IFC in an ever-changing economic and social landscape, using the family office structure as the backbone of our financial services hub.
Location, location, location
The jurisdiction in which family offices are established does not necessarily have to be the jurisdiction of residence of the individual or family. This means that attractive jurisdictions that can offer the necessary infrastructure, ease of doing business, robust regulation and meet international standards are often considered. The decision often factors in the individuals' lifestyle, family circumstances, and jurisdictional reach.
By providing the boutique family office service in TCI, the HNW individual can enjoy a peaceful getaway in addition to having their wealth and family planning managed by expert individuals in a jurisdiction they have come to love for its beauty and tax neutrality. TCI is a country that has all the essential qualities to be an established IFC, particularly within the trust and family office area. Our proximity to key markets, international flight connections, stable society, use of the US dollar, emphasis on privacy and respect, and most importantly our exclusive status as a tax neutral jurisdiction are all characteristics we offer, and that we can use to develop our sector and our country.
Benefits of TCI building a FS sector around the Family Office
Wealth management will be a relatively new notion to TCI, not only for those interested in being part of this business, but families on island that can benefit from having a form of wealth structure and management. The initial skills required to kickstart this drive must be brought in to validate the experience, service and precedence we are so keen on emphasizing. However, strategically we will use this to solidify a framework to ensure our youth are groomed to build upon this foundation, through education, work experience and succession planning. It is by seeing through a wide lens what we stand to gain as a people from financial services, the purpose it serves and how it aptly complements our hospitality sector, we can begin to map out legislation, policies and requirements to envision how we want our success to look.
Young TC islanders now have an opening that they weren't privy to before and can pursue a global career path in which they have the option to return home to practice and grow professionally. Furthermore, additional opportunities that stem from auxiliary services needed to support family offices such as commercial office spaces can be taken advantage of by TC islanders, propelling further economic growth and opportunity.
A family office encompasses many roles including administrative requirements, concierge services, bookkeeping and asset management. A family office is generally equipped to deal with all that is required so whether its monitoring the upkeep of foreign real estate, or reviewing the family's latest philanthropic project, these responsibilities will require trained personnel. This provides opportunities for invaluable, transferable skills for enthusiastic and diligent TC islanders who are willing to learn and be a part of a global enterprise.
Having HNW individuals and their employees as part of the TCI fabric and society brings greater exposure, experience and global standards to the TCI and its residents.
The availability of private credit via a range of funding instruments including specialist investment trusts, private equity, Peer2Peer platforms (P2P) and secured loan notes, widens our on-islands financial offerings. UHNWI can fund such services to young TCI entrepreneurs who find it difficult to obtain financing, a good investment for the UHNWI and the TCI entrepreneur. HNWI and family office investors are particularly well positioned to provide the growing appetite from businesses for non-bank funding.
Conclusion
With several BOT's taking strides to make their FS sector more appealing (including Bermuda enacting the Family Office Act), TCI must proactively consider doing the same to catapult itself ahead. With the emergence of a next generation set to inherit record levels of wealth and highly focused on purpose-driven investment, wealthy families have a new sense of self-awareness of the role they can play in reshaping perspectives of global wealth dynamics. As a young jurisdiction that has been able to build a unique identity separate from our regional counterparts, TCI is well positioned to cater to these UHNW individuals who already have TCI at the top of their preferred destinations. As a country, we have all the tools to exceed our own expectations and be a cutting-edge nation, but we will need to be forward thinking, ready and embrace this new position if we are to be successful.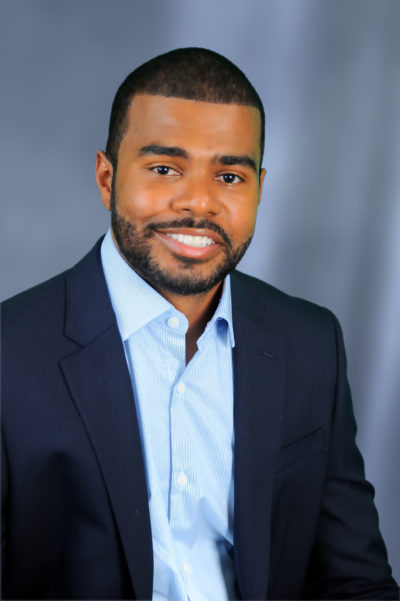 Benjamin Durham
Invest TCI Business Analyst
Benjamin is a Turks & Caicos Islander who has recently returned home after studying and working in London for the past 11 years. He holds an undergraduate degree in Economics and an LLM in financial law. He is currently employed by Invest TCI as its Business Analyst, and to also assist in promoting and marketing the TCI financial services industry.