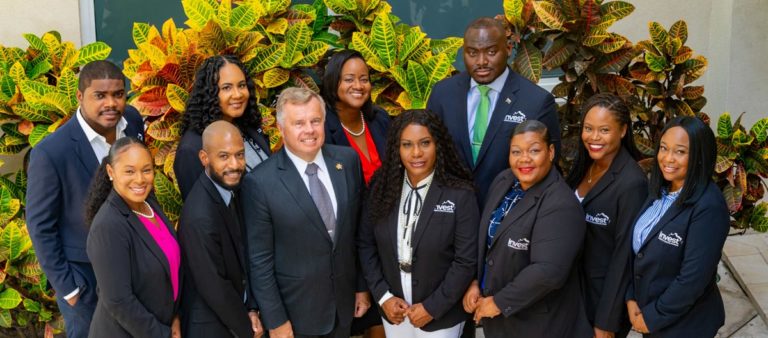 Dear Partners,
We understand that these are unprecedented times. Our heart goes out to everyone affected by COVID-19 and we say a huge thank you to the first responders and medical personnel at the forefront of this pandemic.
Like many parts of the world, The Turks and Caicos Islands are feeling the impact of Covid-19. As this pandemic has affected nearly every business regionally and globally, so has it impacted businesses locally. Despite the challenges we face at home, we must commend our Government, who took a proactive approach in managing Covid-19 and decreasing the spread of the virus throughout the islands. To date, following 12 confirmed cases, we currently do not have any active or confirmed Covid-19 cases recorded in the Turks and Caicos Islands. The country continues to abide by strict safety guidelines to prevent the spread of this virus.
As of May 24, 2020, the Turks and Caicos Government began a phased approach to opening the islands and jump-starting the economy once again. All essential services are now operational. Most Government offices are operational with strict safety measures in place. Additionally, the construction industry has reopened, and development projects such as the Ritz Carlton and Beach Enclave have resumed construction activity. Our beautiful Beaches have opened, and restaurants can now provide takeout orders. Additionally, Government has announced a full reopening of the local economy on July 6 and has advised that essential travel between the islands will commence on June 22 and International and regional airports and ports will reopen as of July 22, 2020.
Invest TCI remains open to assist you and do everything possible to help the TCI economy get back to work and growing. We are continuing to push forward with current developments in the pipeline. Additionally, we continue to seek new business opportunities for the country and welcome your ideas and projects. The Agency also continues to promote the financial services sector. We are pleased to announce that the first phase of a strategic and marketing plan has begun to enable the TCI to compete as a serious player in global financial services. This is the start of TCI's economic diversification as an elite vacation destination plus a world-class financial services hub.
Invest TCI's office will resume normal operation at its location at Courtyard Plaza, Providenciales as of June 9, 2020 with opening hours from 9 am to 5 pm. If you need assistance, please reach out to our team anytime via email or telephone. We appreciate your support and wish you and your family good health during these extraordinary times.
Sincerely,
The management and staff
Invest Turks and Caicos Agency